To inquire about or order from a list or catalog below, please email Will Baker
HERE
with the number and title of the item.
Once we have confirmed the order, payments may be submitted by check, wire transfer, major credit card, or PayPal. Libraries and known customers may be billed. All materials are guaranteed to be as described. Purchases may be returned within ten days of receipt after contacting the seller. All items are subject to prior sale.
Portions of our inventory are also available for view and orders at Biblio HERE.
---
ELECTRONIC LIST No. 5
ALIVE!
Sideshows and Human Oddities, 1939-2007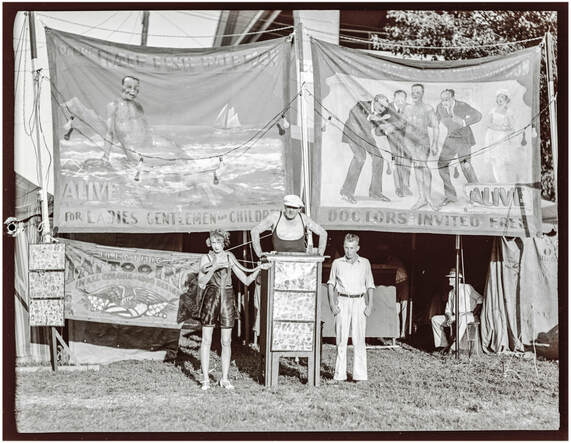 We are thrilled to present our first e-list dedicated to rare printed and manuscript materials relating to human oddities and sideshow culture.
To view, please click
HERE
.
---
​E-list number four features the work of visionary artist Richard O. Tyler and circle produced at his Lower East Side Uranian Press, including Tyler's artist's-book masterpiece,

The Planets

, and various chapbooks and broadsides, many excessively rare.

​To view, please click

HERE

.

ELECTRONIC LIST No. 4
​URANIAN PRESS, 1958-1963
---
ELECTRONIC LIST No. 3
20th-CENTURY ARTS, ODDS, AND ENDS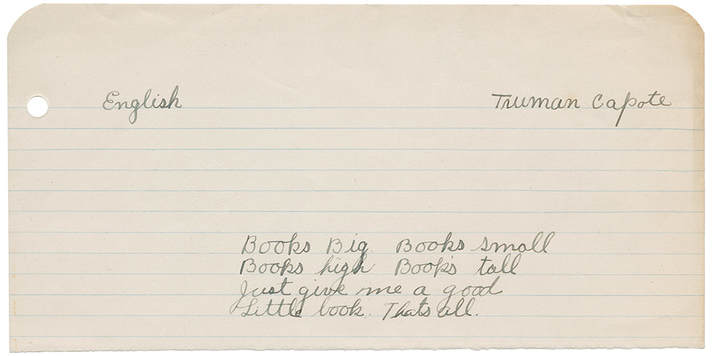 We are pleased to present our third e-list, a collection of manuscripts, photographs, broadsides, pamphlets, and other unbound items relating to 20th-century arts and literature.
​To view, please click
HERE
.
---
Our second e-list presents thirty items that emerged from New York counterculture and avant-garde scenes of the 1960s and early 1970s (with particular attention to second-generation New York School poets).

​

To view, please click

HERE

.

​

ELECTRONIC LIST No. 2
​NEW YORK CITY, 1961-1974
---
ELECTRONIC LIST No. 1 : RELIGION

Our first e-list is now available, featuring twenty items relating to religion (mostly Christianity, ca. 1500–1978).

To view or download a PDF of the list, please click below:

​

View List One as PDF

​
---
We are pleased to announce the release of Catalog One,

A Selection of Unusual Printed and Manuscript Works Relating to Magic, Museums, Religion, Science, the Stage, and Other Diverse Subjects.

To view the online color version, please click one of the links below:

​View Catalog One as PDF​

CATALOG No. 1